Team Development
Each team we work with is on its own unique journey from where it is now to where it wants to be.  We help teams determine where they are starting from, we work with them to identify what they are aiming for, and we support them in shaping how they get there.
We create shared experiences where leaders and team members can learn about each other, develop stronger relationships and understand the individual contributions and dynamics of the team, so the whole becomes greater than the sum of the parts.
We also work with teams and their leaders to help them:
Identify Stakeholder needs

Create Team Vision and Purpose

Develop Team Goals

Build a language of Teamwork
Team Management Profiling
Using the TMS Team Management Profile is a very useful way to help team members:
understand how they operate – both as individuals and as team members

recognise different approaches to work and how these can contribute to effective teamworking

value, and use, the different strengths from the Profiles within the team

understand what makes effective teams and identify any gaps in the team's approach to teamwork

enhance team members' skills in communicating and dealing with each other, and the people outside their team they need to work with (customers, clients etc)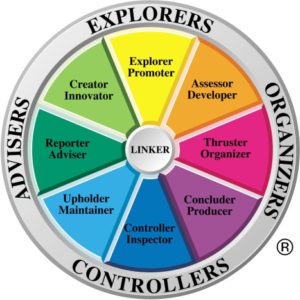 Prior to the team session, all participants are asked to complete a Team Management questionnaire comprising of 60 questions online. Each team member then receives a personal 5000 word Team Management Profile explaining the way he/she prefers to work in a team and how best to communicate with him or her.
At the session, the team receives its own Team Plot showing the different work preferences in the team and individuals learn how to enhance their skills in communicating and dealing with each other and the people outside their team they need to work with (customers, clients etc). They also have fun!
Team Management Systems Instruments (TMS)
We are accredited to use the whole suite of Team Management Systems (TMS) instruments and we offer both Individual and Team Profiling using the:
Team Management Profile

Linking Skills 360o Profile

QO2 (Obstacles and Opportunities) Profile

Types of Work Profile

Team Performance Profile

Strategic Team Development Profile
These different instruments offer simple, practical, and powerful insights into individual and team work preferences and behaviours.
Anne Paterson is a Master Trainer of the Team Management Systems (TMS) and has used these tools with individuals and teams across a wide range of clients and industries.